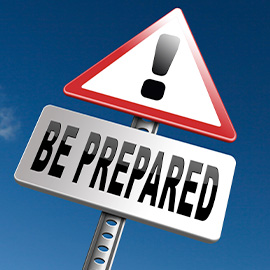 Now is a good time to review your emergency preparedness plans and resources. 
Sign up for emergency alerts.
In San Mateo County - https://www.smcgov.org/ceo/smc-alert 
Connect with your neighbors – exchange phone numbers, check on families with elders and small children who may need an extra hand. 
Know sandbag locations near you – https://www.sfcjpa.org/sandbag-location-map . Please note that sandbag locations may have changed, or been added, since this map was created. Please double-check on your city's website for current sandbag locations.